Our Mission
​​​​​​​
It is the philosophy of Small World Child Care Center that children are unique individuals who deserve a warm, secure environment that promotes a sense of joy, curiosity, and discovery in learning. We encourage children to develop socially, intellectually, and creatively as they grow. We value an inclusive environment that respects the distinctive qualities of others and individuals' aspects of themselves.
Small World Child Care Locations
---
VA Medical Center - Jamaica Plain
150 South Huntington Avenue, Building 9, Jamaica Plain, MA 02130
Monday — Friday, 7 am — 6 pm
(617) 232-8286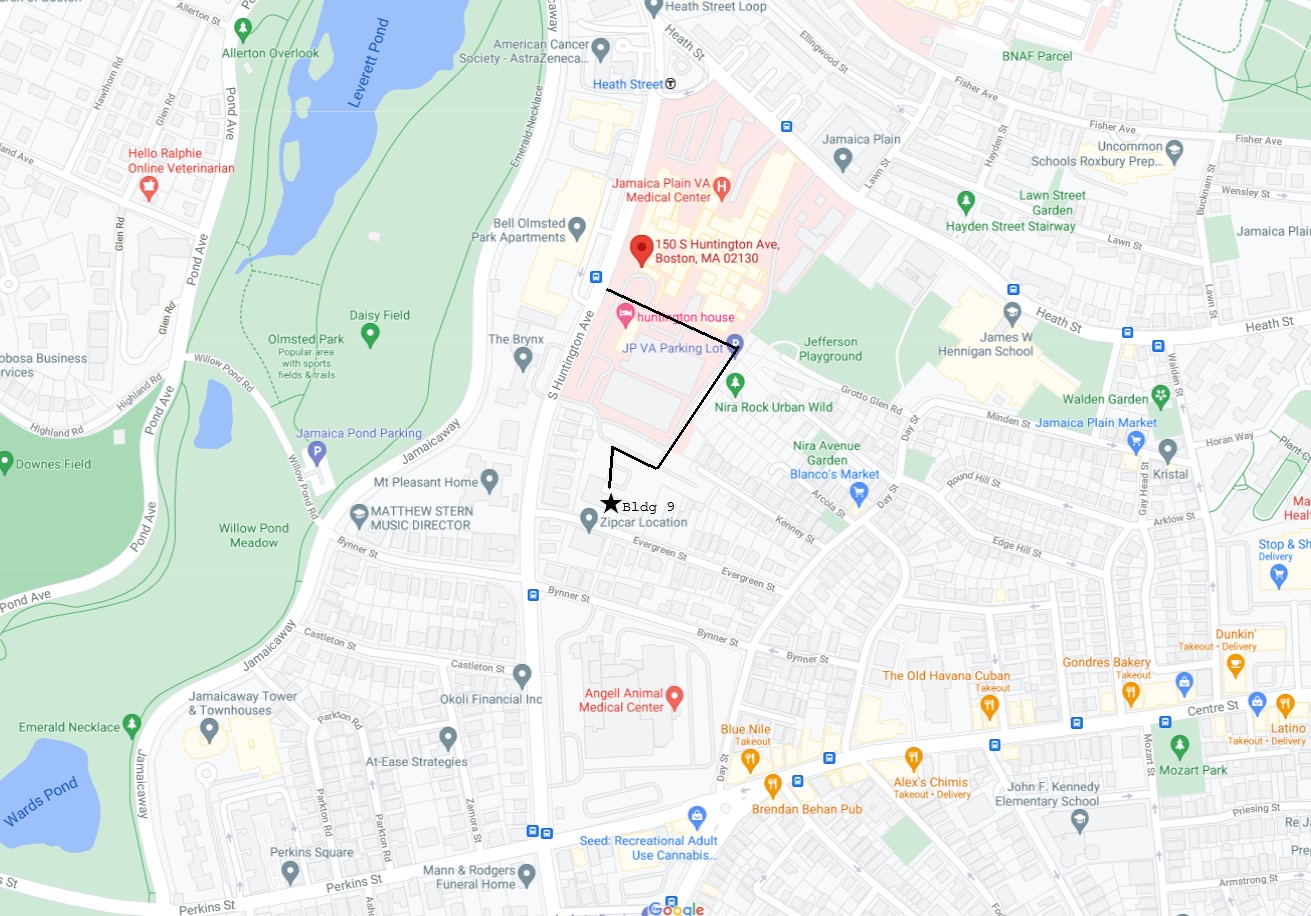 Car: South Huntington Ave to the main entrance of the Jamaica Plan Veterans' Hospital. Go in the entrance and turn right at the end. Go straight into the parking lot to Building 9, the brick building straight ahead. Call upon your arrival to gain entrance.
Subway: Green line to Heath St. Walk up South Huntington Ave past the main hospital entrance and turn left at the next opening (a parking lot). Building 9 will be to the right.
Bus: #39 to the parking lot just south of the main entrance to the Veteran's Hospital. Go into the parking lot. Building 9 is on the right.
---
​​​​​​​VA Medical Center - West Roxbury
1400 VFW Parkway, Building 89, West Roxbury, MA 02132
Monday — Friday, 7 am — 6 pm
(617) 942-2955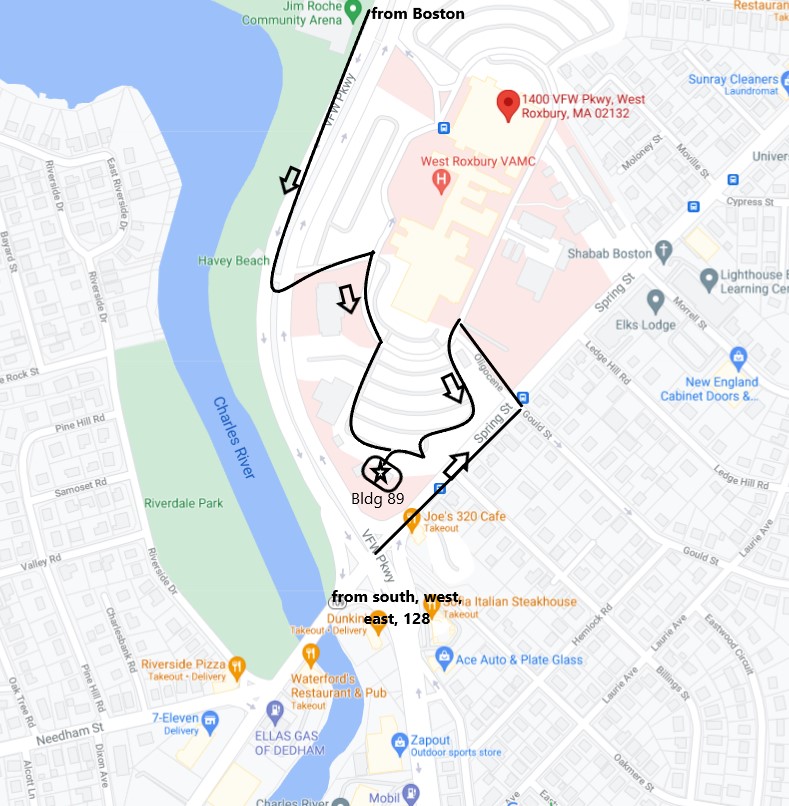 Car:VFW Parkway or Route 109 to Spring St. Turn left on the first street after VFW Parkway. Stay left through the parking lot to Building 89, a trailer. Or turn from VFW Parkway toward the main hospital. Stay left through the parking lot to Building 89.


Bus: #36 or 52 to the Spring St entrance to the VA Hospital, then as above.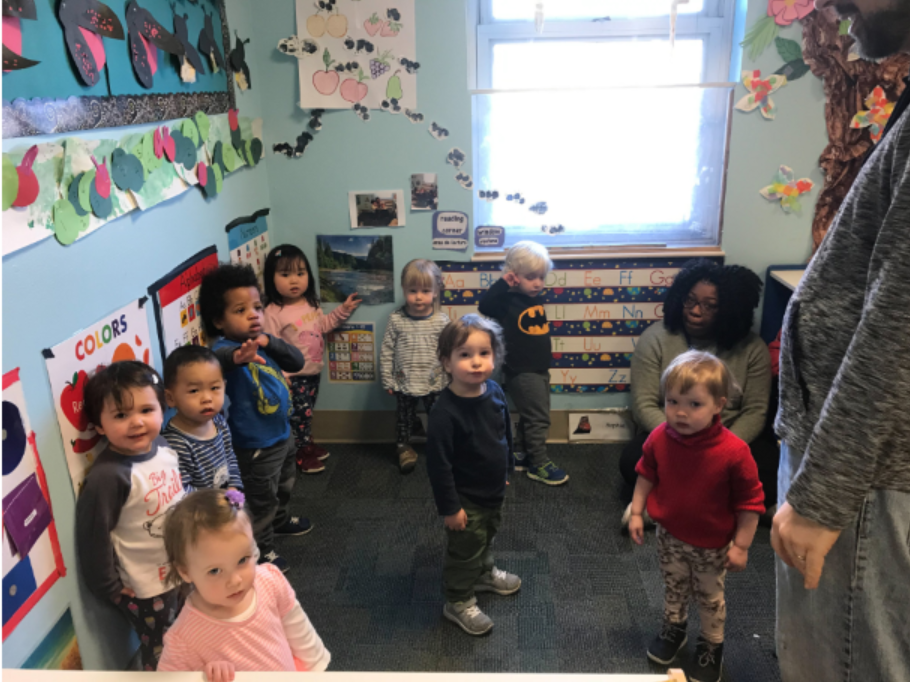 When children arrive at Small World in the morning, they gather in the old toddler room to say goodbye to their parents and start playing with friends from all age groups.
​​​​​​​​​​​​​​
Children from different age groups follow our teachers to their classrooms and start having breakfast. We have different breakfast everyday throughout the week and we found children love waffle days!
​​​​​​​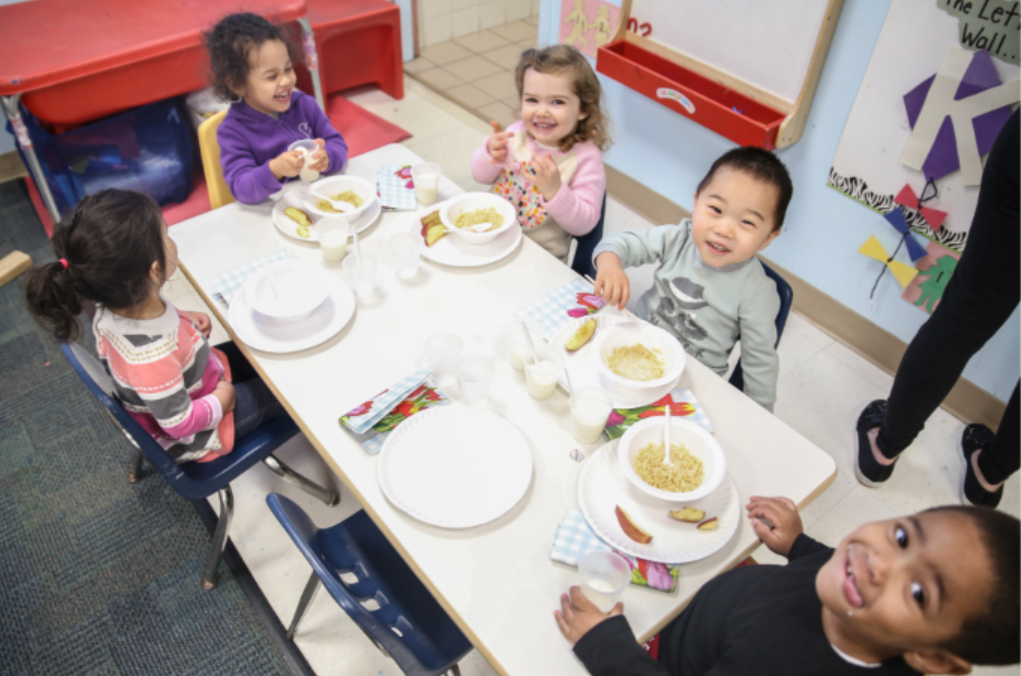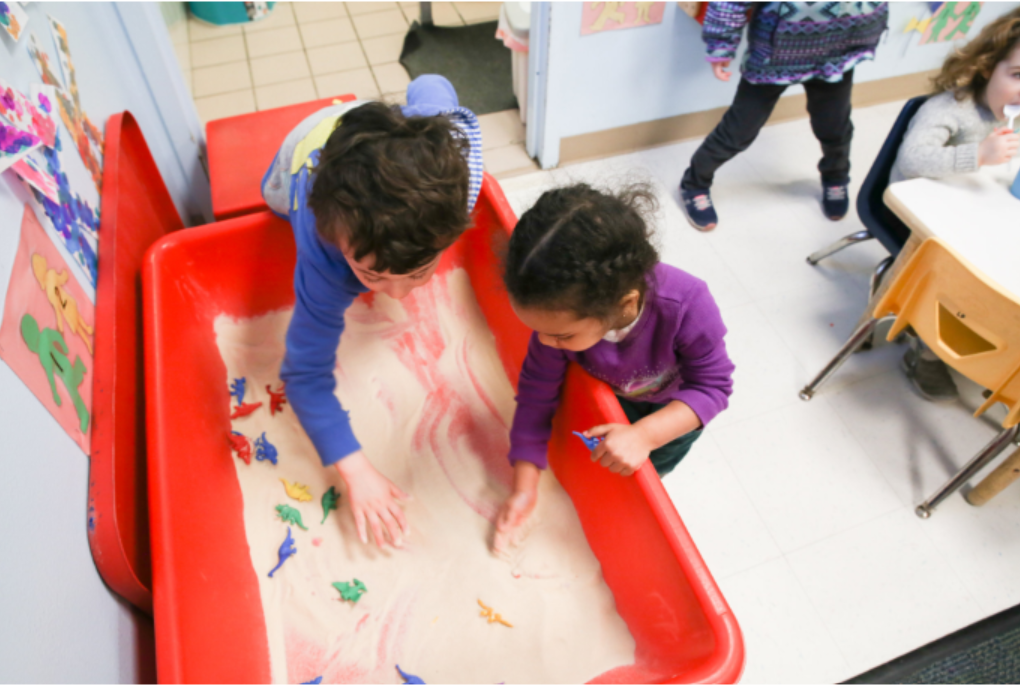 After breakfast, children start to play the toys they like. We have many options of toys and the teacher change the choices every day. Our sensory bin always creates an interesting environment for children to expand their knowledge.
Circle time! We sit in circle and learn new things every day. Three preschool programs have their own circle times that teach simple to complex knowledges. In the photo Ms. Danielle is singing Alphabet song with the children. Sometimes we will take a short trip to the library or Mt. Peasant to read books or play music.
​​​​​​​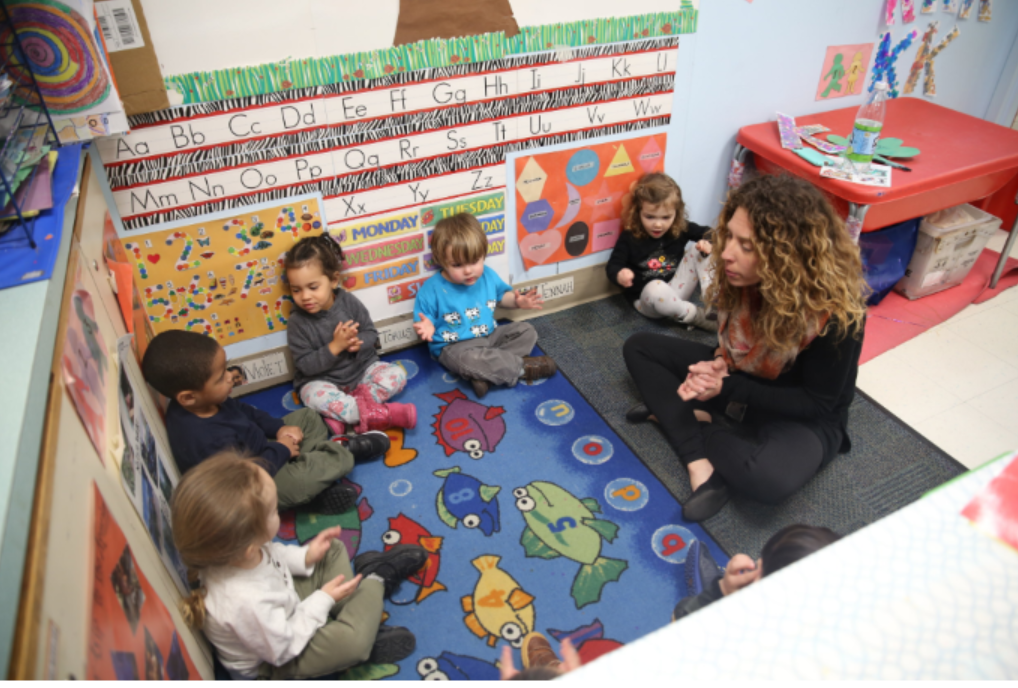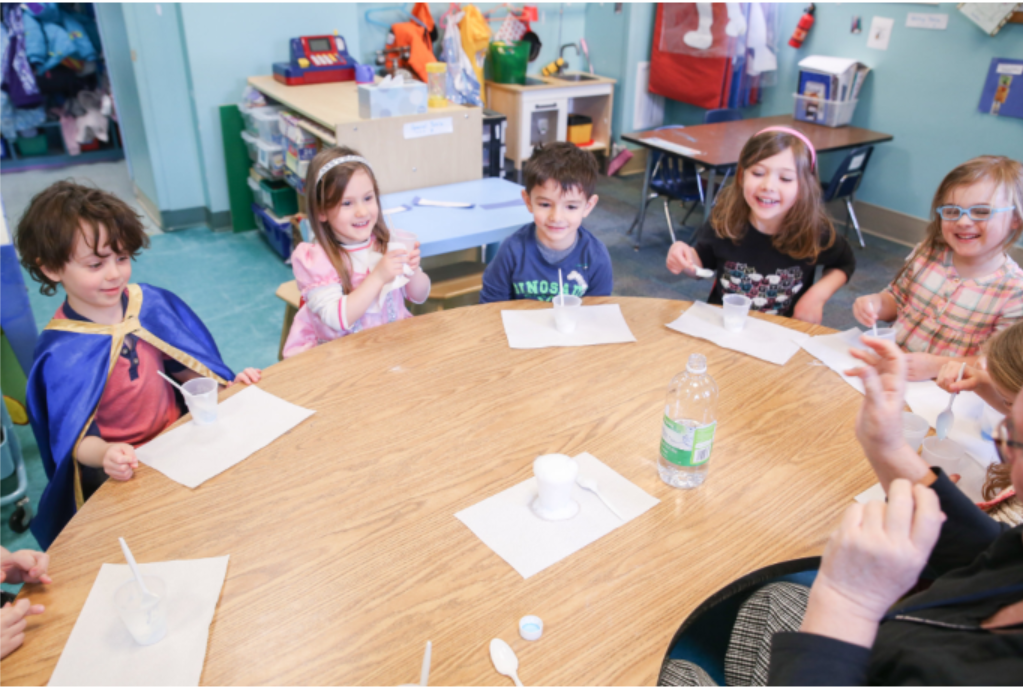 It is children's favorite time of the day: Project Time! Each preschool program has their own projects. In the photo children are learning how to use baking soda, dish washer, and white vinegar to make their own volcanos.​​​​​​​
​​​​​​​

If the weather is nice, children will play on our outdoor playground. They love running on the little hill and hosting a party in the little house. We have water and emergency kit onsite just in case when children get thirsty or injured.
​​​​​​​

​​​​​​​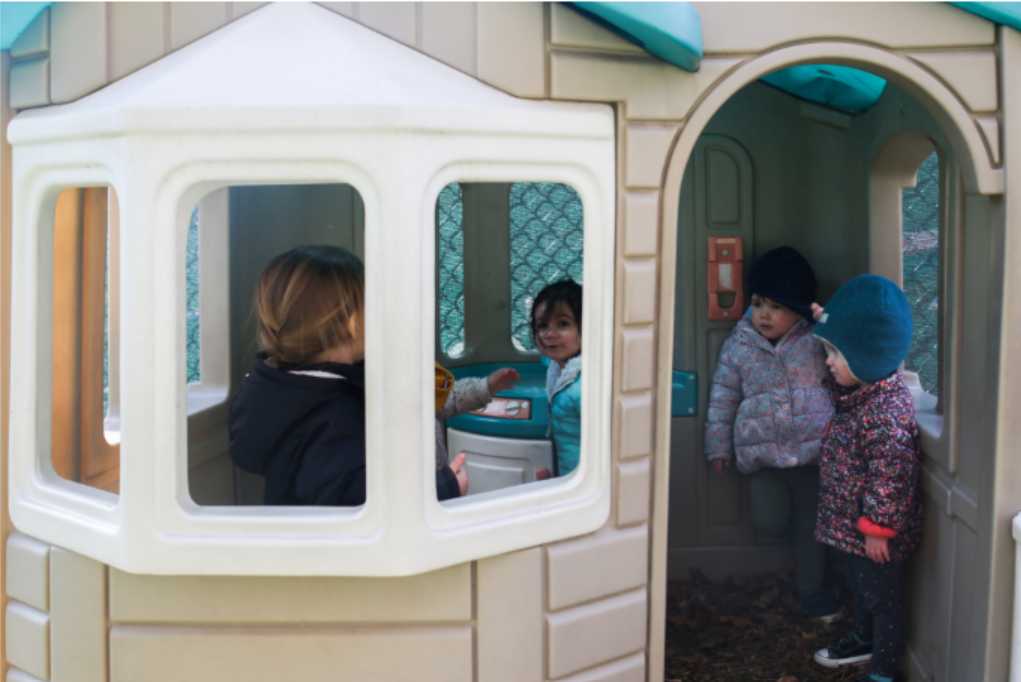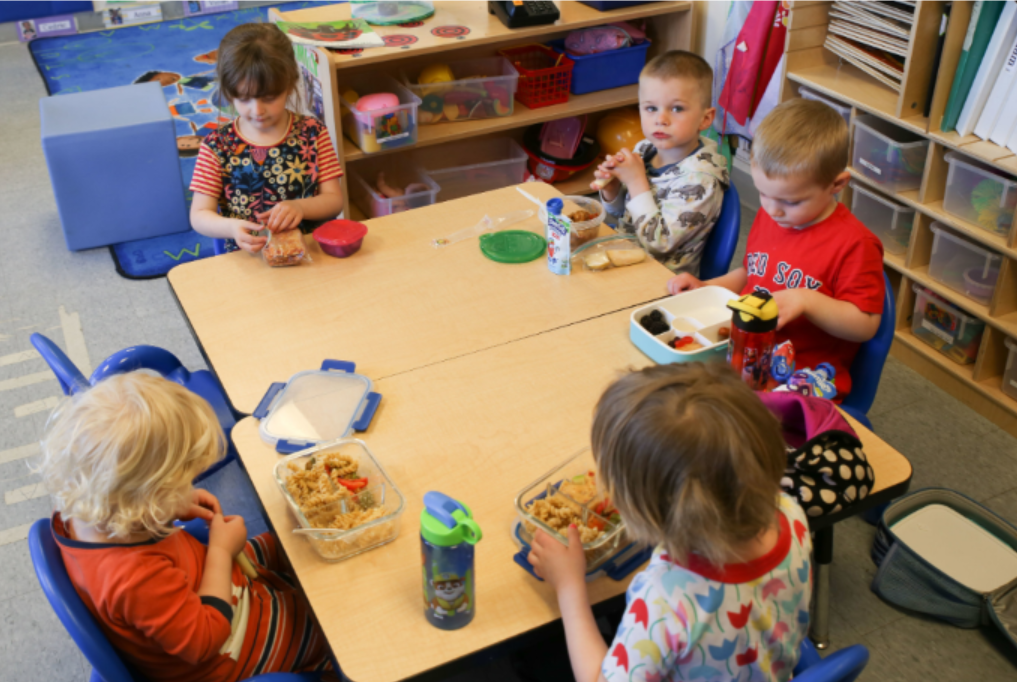 It's lunch time! After playing, children get hungry. We have food already cooked and ready to be served. Children enjoy the food and learn dining manners by eating with the teacher.
​​​​​​​

​​​​​​​
At around 1 pm, after children cleaning up the plates, we get the mats ready and dim the light to let children nap. We record the duration of each child's resting and always have a staff onsite to ensure the safety of the children.
​​​​​​​

​​​​​​​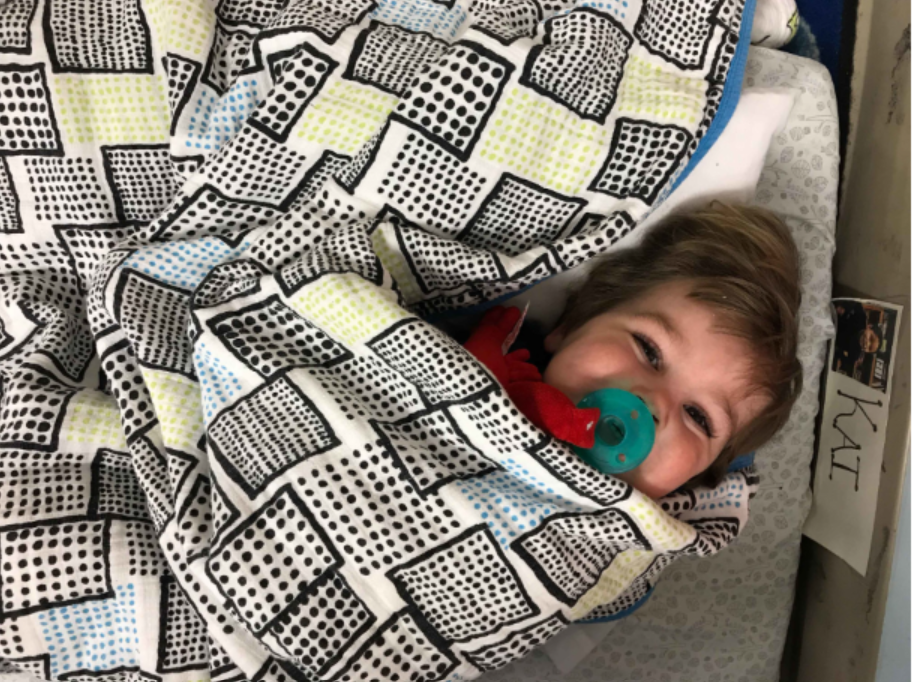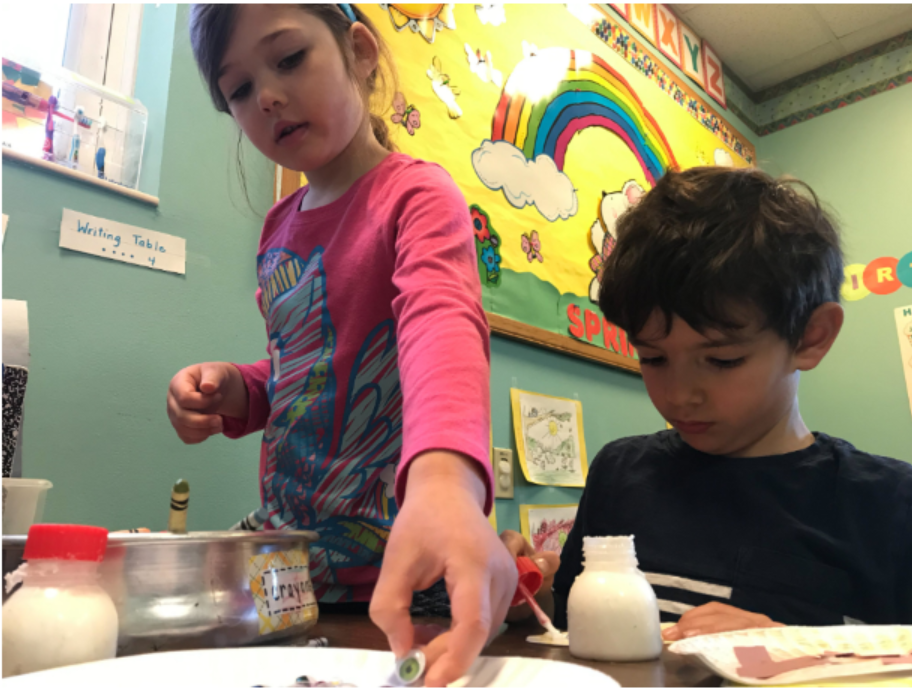 Around this time, all children wake up. They will have some snack and do various activities with classmates and the teacher. They can choose to read a book, play toys, or play board games.
​​​​​​​
Children will end their days by playing on the outdoor playground. Parents will come to pick them up till 6pm when the center closes.