Facilities
The VAMC Small World Child Care Centers are located at the VA Medical Centers in Jamaica Plain and West Roxbury. These facilities create a safe place for children to grow and a convenient location for parents to travel to.


The Jamaica Plain Care Center is on the first floor of the VA Medical Center Building 9, with a fenced outdoor playground directly connected to the building. All rooms and bathrooms are equipped with child-sized amenities. We have a full kitchen to preparing food and snacks.
The West Roxbury Care Center is located at Building 89, a standalone structure in the VA Medical Center. It has a fenced outdoor playground immediatly outside. Note that this facility does not provide meals.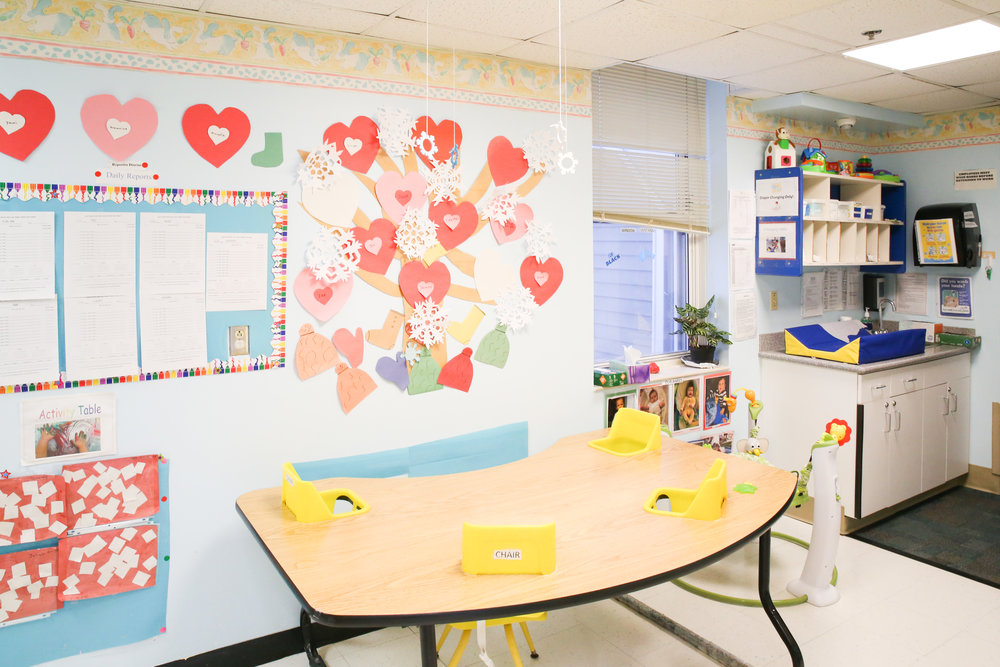 INFANT ROOM
Our infant room is a safe and quiet place for your baby to grow.
The spacious, airy, and quiet room is equipped with cribs, colorful toys, diaper changing area and enough food supplies. Finger foods and simple toys are offered to encourage infants' emerging fine-motor skills and instinct to walk.
Toddler Room
Our two toddler rooms are spacious and offer age-appropriate toys for children to practice walking skills and improve their fine-motor skills. The young toddler room has the same level of sanitation as the infant room, ensuring a safe fostering environment for children to grow. The older toddler room also serves as a meeting room in the morning for all age groups' children to gather, so children have the chance to be exposed to a bigger social environment.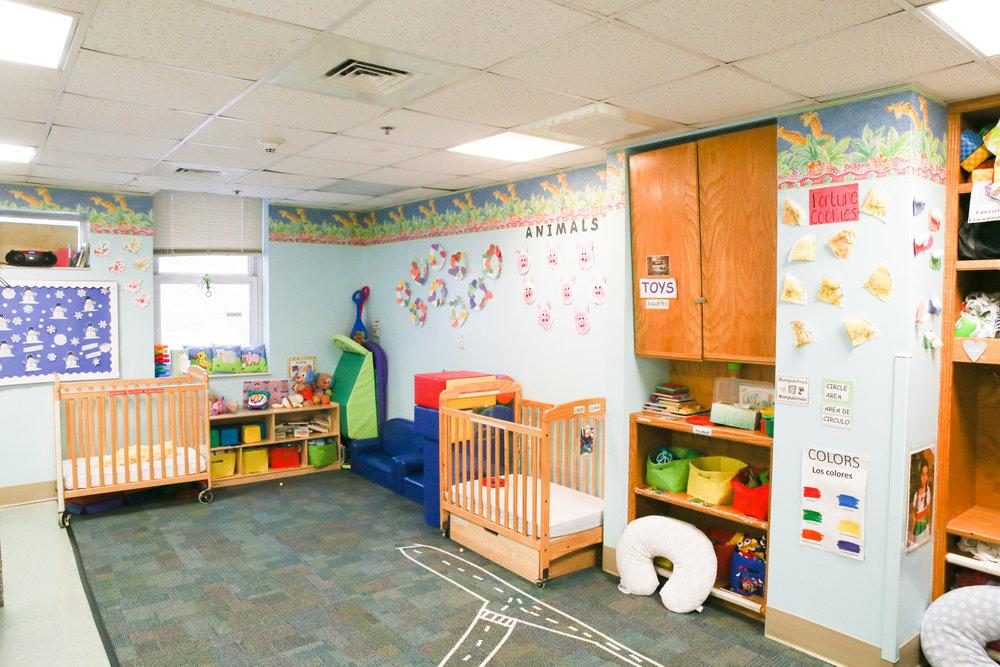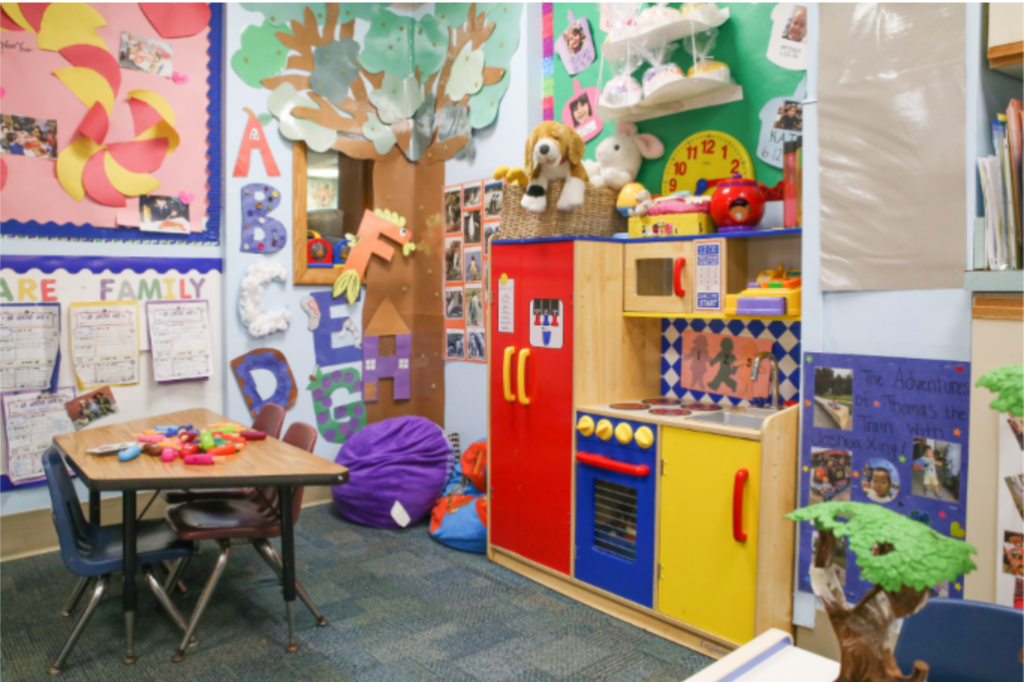 PRE-SCHOOL ROOM
Our three pre-school rooms are places for children to learn more sophisticated speaking skills, recognition abilities, and a wider spectrum of knowledge. Dramatic playing amenities in these rooms are assigned with specific rules that help your child develop social and learning skills.
OUTDOOR PLAYGROUND
Our outdoor playground is on a little natural hill that allows kids to challenge their mobility skills. The ground is covered with safety turf that prevents kids from potential injuries. We cover the sharp edges with foam materials and the ground is clear of any harmful objects. If weather permitted, we make sure children have outdoor activities in the morning and afternoon.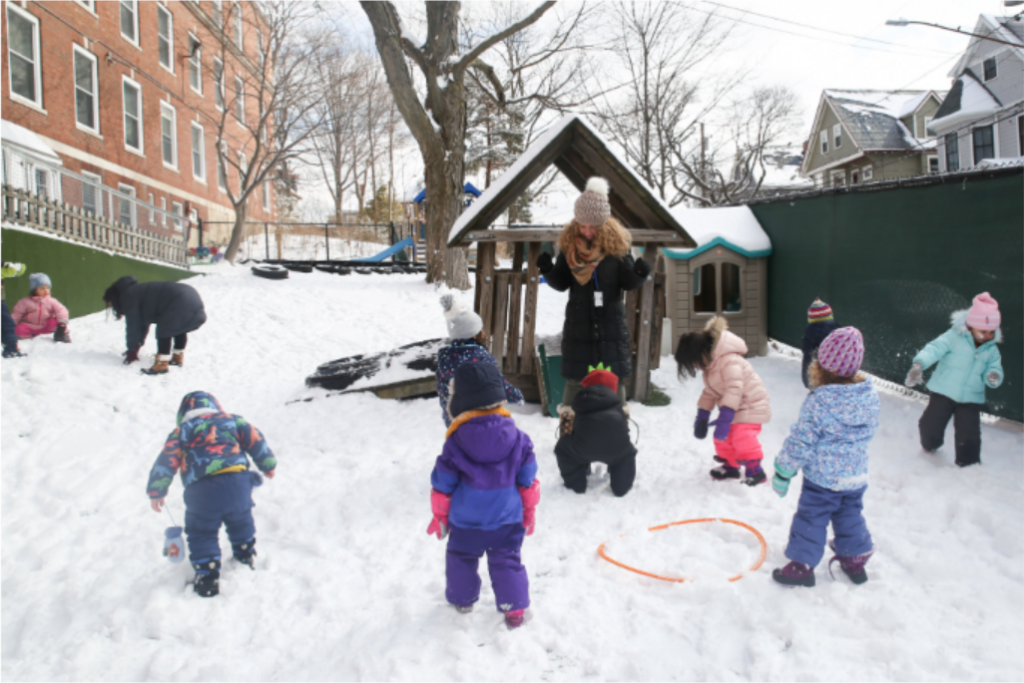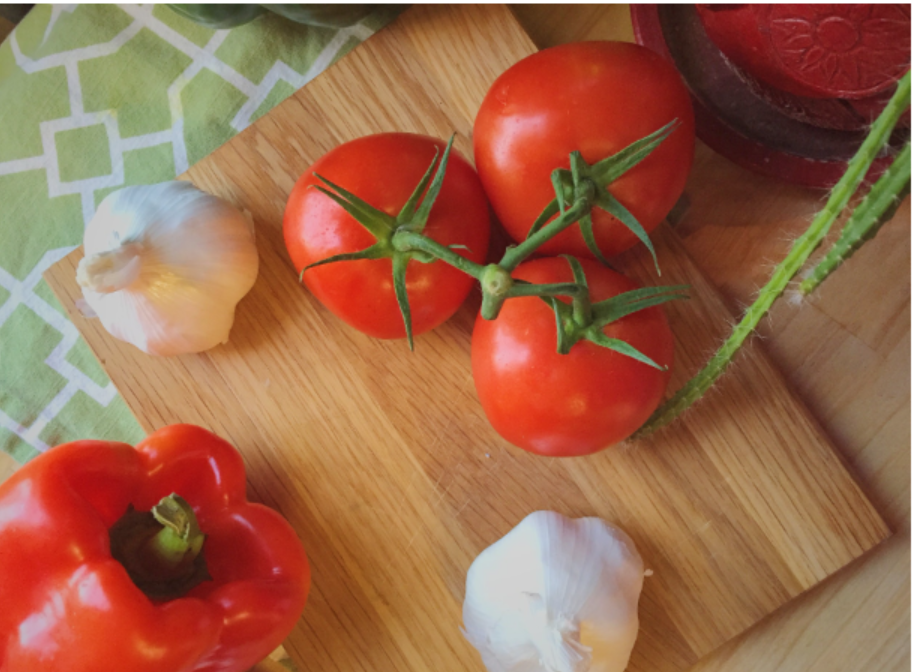 KITCHEN
We have a kitchen staffed with a professional cook who makes delicious food for the children. We serve breakfast, lunch, and afternoon snack. Our menu changes regularly to ensure a nutritious diet for the kids. We keep track of each kid's dietary needs which include their allergies, supplements, and medicines.